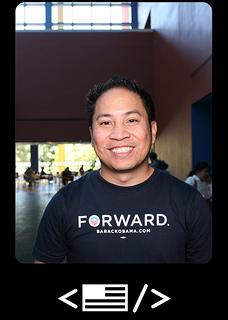 About
My name is Ryan Resella and I grew up in Santa Clarita, CA. I am currently a Senior Engineer at Upworthy. In 2012 I worked as an Engineer on the Technology Team at Obama for America. Prior to that I worked at Code for America where I was the Technical Lead and a 2011 inaugural fellow. I also worked at the City of Santa Clarita, CA in the Technnology Services Division as a Senior Information Technology Analyst.
I'm very passionate about technology and building things. I do software engineering in Ruby on Rails. In my spare time I do photography as a hobby.
---
Blogs
I have two blogs that when I have time I ramble on. One is for my photography and one is for more personal stuff. Check them out!
---
Projects
I've done software engineering in private companies, government, non-profit and politics. I work in Ruby and Ruby on Rails is my preferred framework. These are just a small set of the many projects that I've worked on and built.
Other Projects
Obama for America

GottaRegister.com — Online voter registration platform
Wisconsin Recall Incident Reporting — Polling place incident tracker during 2012 Wisconsin recall
GOTV Staging Location Report (Soft Reporting) — Reporting tool for get out the vote.

Code for America

Intersection — Internal project dashboard
Brigade — Platform for engaging Brigade members
JobOps — Veterans job platform that used military occupation codes to help match jobs to Veterans
SFPark — Ruby wrapper for the San Francisco Park API
SeeClickFix — Ruby wrapper for the SeeClickFix API

City of Santa Clarita

eGraffiti — Web based graffiti tracking database and prevention system. 2007 League of California Cities Grand Prize Helen Putnam Award Winner.
ePermits — Online permitting system that interfaced with Tidemark. Allowed citizents to apply for permits on the cities website
Santa-Clarita.com — City of Santa Clarita web site
I work on a number of open source projects including maintaining many different Ruby gems and various API wrappers such as the Google Civic API.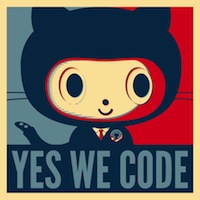 Check out more of my projects on Github
---
Photography
Photography in my life has changed several times over the years. I've gone from student, hobbyist, amatuer, and semi professional and back. I started in photography when it was still film. I spent many of my college years inside a dark room developing film. I've printed in both black & white and color prints. I took a long break from photography and digital changed my photography world. Now I can spend hours in LightRoom instead of the dark room. Here's a sample of some of my photography work.
See more of my work on Flickr
Checkout Resella Photography, Inc. on Facebook
---
---
---